I know it's a wordy Subject, but I am not sure what element is causing this issue.  I have inspected everything from the template to the miniHero module, and can't seem to figure out why this occurs, or more to the point, why it doesn't occur.
I am working with the template "lesefaken"
I have a miniHero div section directly below the nav div in my html.  When the mobile version of the menu (hamburger) drops down, the miniHero overlay and text are pushed down (along with the rest of the page elements), but the miniHero background image stays in place.  This causes an undesirable effect.  I searched and found this template on https://wbce.at/tpls/ and if you click the "Subpages" link (once on desktop view, twice on mobile view) you will get the miniHero section below, and you can recreate what I am talking about.
My project is local, so I can't share it here.
These are screen shots from the  https://wbce.at/tpls/ example page: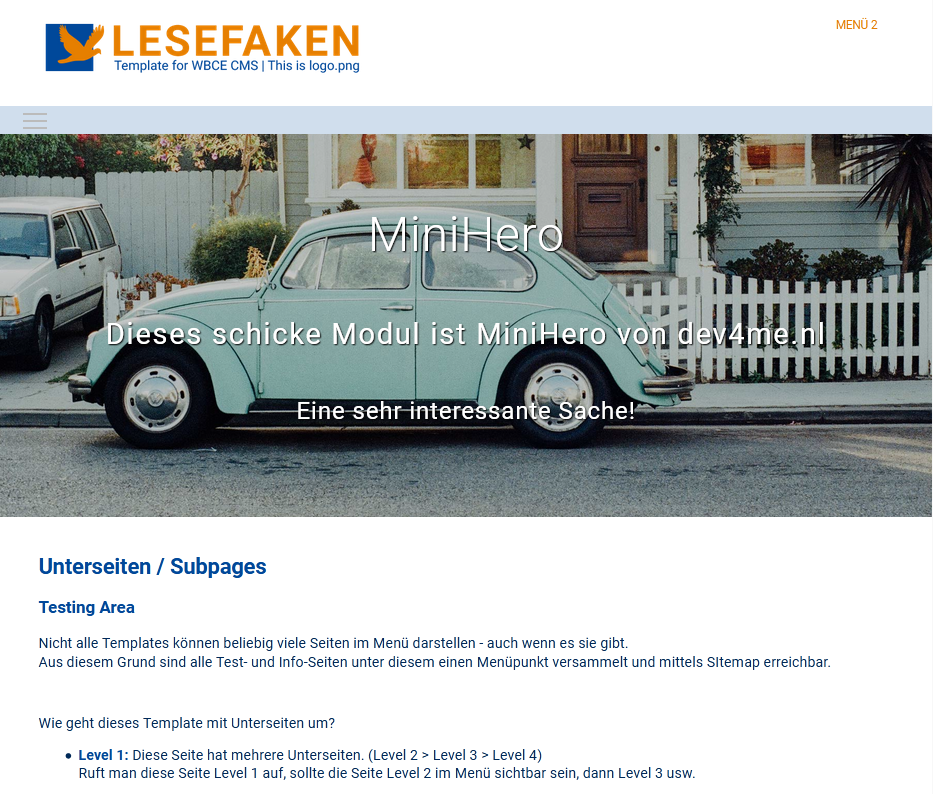 and now see what happens to the overlays when the menu drops: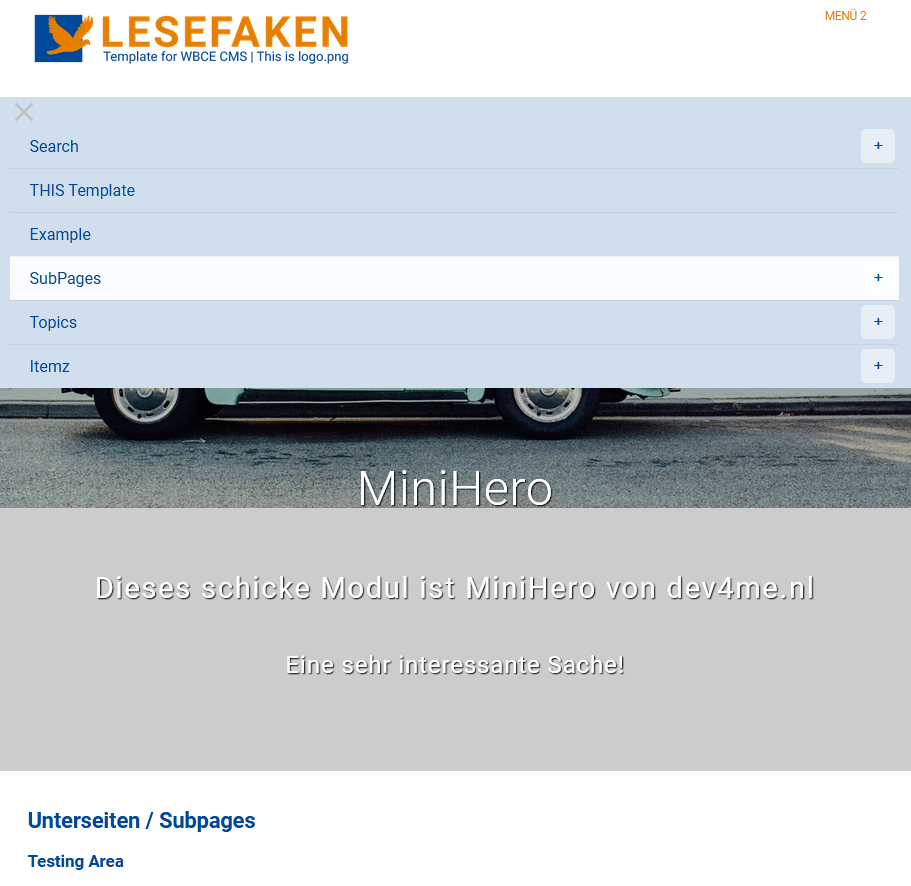 Thank you for any assistance.